Bücher Mängelexemplare Remittenden Restauflagen Restposten billig günstig gebraucht online kaufen CDs DVDs deutschlandweit versandkostenfrei zu besten Preisen bei www.readmore-shop.de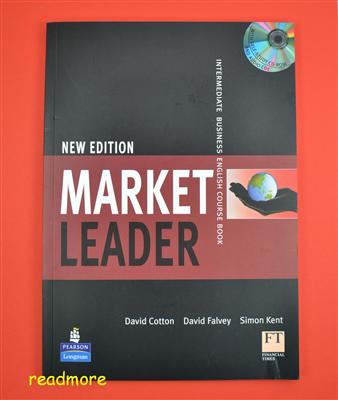 Artikelnummer: 1405881356
Gewicht: 0,54
Preis
21,95 €*


Kurzbeschreibung
Beschreibung
Market Leader
Intermediate Business English Course Book
with self-study CD-ROM and Audio CDs
David Cotton & David Falvey & Simon Kent

Pearson Longman
Edition 2005
ISBN 978-1-4058-8135-7
"Market Leader is the major business English course for tomorrow's business leaders. Incorporating material from the Financial Times(c), it bring business right into the classroom. All the Course Books have self-study CD-ROMS which include video material and interactive case studies. Challenge your students with 'Case Studies' that range from planning a project to choosing the best supplier.

* Practise the skills needed to carry out real business tasks such as taking part in meetings

* Listening texts are based on interviews with real business people

* New Self-Study Multi-ROMs include a wide range of activities including interactive case studies and video

"
Kennzeichnung als Mängelexemplar, kleine Beschädigungen und leichte Lagerspuren am Einband und an den Buchaußenkanten, CDs sind original verpackt - selbstverständlich unbenutzt